Personalized Memorial Benches
Custom memorial benches are some of the most popular ways to honor a loved one that is no longer with us. Personalized memorial benches remind us of the person's life, interests and accomplishments. They are a tangible way to remember someone special while enhancing the environment for others. Find the memorial bench you need to commemorate the departed today.
Memorial Bench Ideas Gallery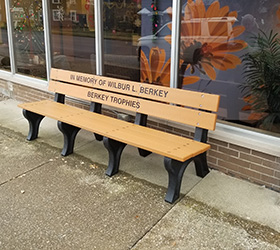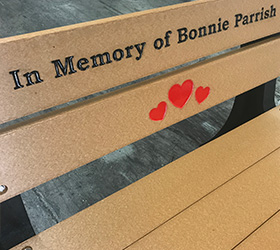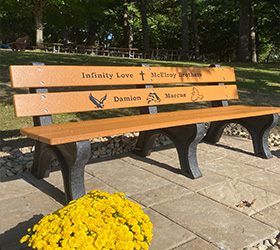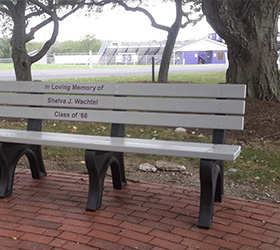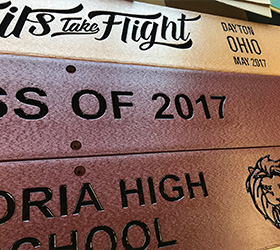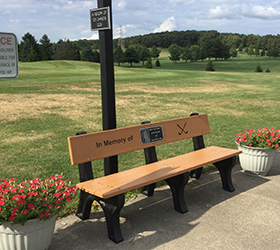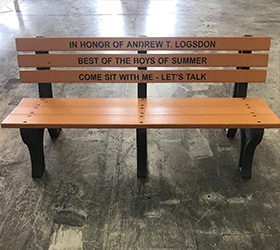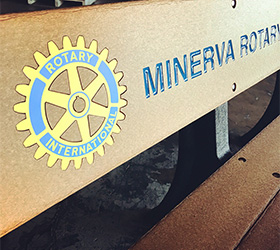 Types Of Memorial Park Benches
Memorial benches and outdoor engraved plaques can be located practically anywhere. Your memorial bench can be customized to include different features such as an inscription to the individual(s) or features of the person being commemorated. For example, a soccer ball, baseball glove, fisherman, butterflies, and more. Favorite locations to place a memorial bench include:
Memorial benches for parks, schools and playgrounds
Memorial benches with plaques for community centers
Recycled plastic memorial benches for hiking trails
Veteran memorial benches for cemetery use or war memorials
Outdoor memorial benches for gardens and zoos
Memorial benches for golf courses
We have several styles and colors of commemorative benches to choose from, so that you can create a design as unique as your loved one. Browse our recycled plastic memorial benches to get started.
Memorial Benches For Veterans and First Responders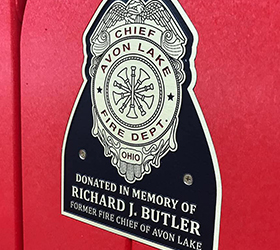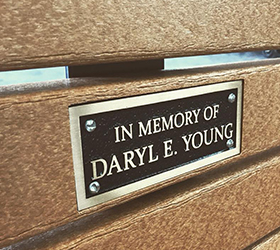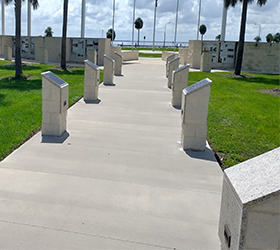 Whether you have a loved one who retired from the military or want to honor police officers, firefighters, teachers, or first responders and public servants, memorial benches are a great way to commemorate their sacrifice. A memorial bench can help to remember good times and difficult endings. They can be placed in many places, including parks or a boardwalk. Often, these benches are used as contemplative spaces, offering a peaceful place to reflect on their lives.
Veteran memorial benches help you honor your loved one or to remember a friend who served in the military. They are perfect for parks, community buildings, and memorial parks, and they are often found outside VA hospitals, American Legion posts, schools, and other public areas. Many cities and towns now have memorial benches that honor their veterans.
Honor Your Memories With Long-Lasting Memorial Benches
A memorial bench is a loving way to honor and memorize the special people in our lives as a lasting tribute. It's a place to sit and reflect on a life well-lived and all of the memories made together. You can choose a personal message or highlight the person's career accomplishments, hobbies, interests and more. Create a beautiful tribute to mark your loved one's life with a memorial bench from Bright Idea Shops.
FAQs About Outdoor Memorial Benches
Below are some of our most common questions about personalized memorial benches. If you don't find your answers, do not hesitate to reach out, and our team will gladly assist you.
What Are Our Commemorative Memorial Benches Made Of?
All of our memorial benches for sale are made of recycled plastic lumber that comes from high-density polyethylene (HDPE). Recycled plastic HDPE is an environmentally friendly alternative to traditional wood because it is highly durable and fade-resistant, creating heavy-duty park and memorial benches that last. Because it's non-porous, it doesn't rot, splinter or crack like natural wood. This makes it an ideal choice for outdoor memorial benches and other furniture. Recycled plastic memorial benches are also mildew resistant and impervious to graffiti.
Unlike wood and metal tribute benches, HDPE products do not require regular maintenance like scraping and painting. Only recycled lumber outdoor memorial benches offer long-lasting beauty without any upkeep.
How To Clean Outdoor Memorial Benches
Memorial benches made from recycled plastic lumber are incredibly easy to clean. Just spray with a hose or scrub with a soft-bristled brush once a year or as needed to keep your memorial bench looking as good as new.
Painted graffiti can be removed with a solvent cleaner, and carvings can be smoothed over using common tools to buff away the gouges.
How Can I Customize a Memorial Bench?
There are two primary types of tribute and memorial benches:
Memorial Benches With Plaques
Engraved Memorial Benches
Engraved memorial benches do not have separate outdoor plaques that must be attached — or can fall off. You can customize the piece with colors, fonts and images.
This is where plastic lumber really shines. Your color, image and font options for memorial park benches are virtually limitless, thanks to:
Unlimited fonts.
19 UV-resistant color choices.
The ability to create additional color combinations with epoxy, routing and color-fill.
How To Get a Memorial Bench in a Park
Once you select a location for your personalized memorial bench, you'll need to contact the authorities in charge of public memorials. Whether you're dealing with a cemetery, park system, city, school or other institution, they each have their own regulations and procedures regarding memorial benches. You'll typically need to submit an application to begin the process. Some entities may restrict the type of memorial bench allowed or require you to purchase it directly from them. Be sure to follow the guidelines carefully.
Honor Your Loved One With a Memorial Bench From Bright Ideas Shops
Since 2009, Bright Idea Shops has been trusted to create lasting memories for our customers. We take pride in offering the best selection of engraved memorial benches, so you can honor those you care for, for years to come. Whether placed under a tree or along a favorite path, an outdoor memorial bench is a tribute that lasts. For more information about our cemetery signs and memorial benches for sale, contact us, and one of our memorial bench experts will help you design the perfect reminder of your loved one.
Articles Related to Memorial Benches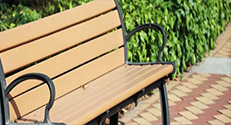 High-density polyethylene is among the most common variations of plastic. It often is used in bags, bottles and containers, but did you know it can also be...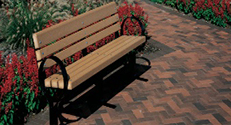 From cemetery memorial benches to memorial benches for golf courses, you'll love the options for creating a lasting and thoughtful tribute for your loved one.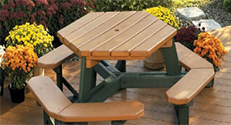 Recycled plastic memorial benches are a cost-effective way to honor your loved ones.