Custom Outdoor Plaques and Signs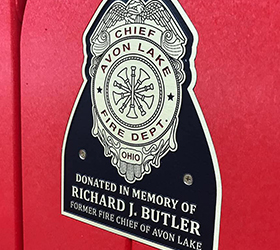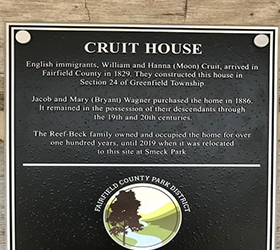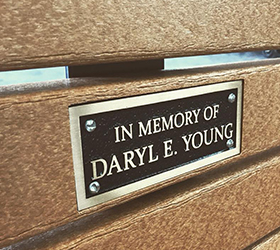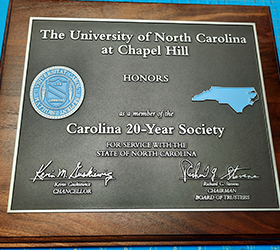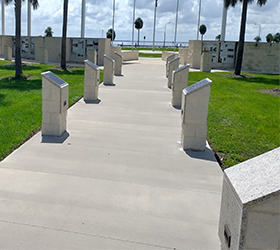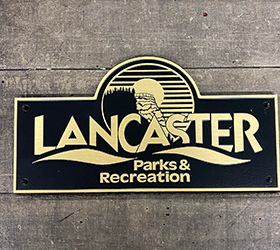 Plaques are a great way to memorialize, show appreciation, or honor an achievement. They are customizable and engraved noting the significance of a person, place, or event. A plaque is easily installed on a building, along a pathway, or on a memorial park bench and will last a lifetime. At Bright Idea Shops, our custom outdoor engraved plaques are made with 100% recycled materials making them maintenance-free. We offer various options and can help you create the perfect plaque.
Engraved Outdoor Plaques
An outdoor engraved plaque from Bright Idea Shops is designed for durability as it is exposed to the elements when displayed outdoors. Designed with recycled plastic (HDPE) material, our outdoor plaques are weather resistant and make for a wonderful addition to any outdoor sites such as a garden, cemetery, park trail, or memorial monument. Our plaques made from routed plastic sign material are full customizable and can be made in a variety of styles and sizes.

Benefits of using Recycled Plastic (HDPE) Material for Outdoor Plaques
Using HDPE plastic material to create a personalized plaque provides a cost-effective way of producing a high quality sign that significantly reduces maintenance and replacement costs. The recycled material we use is UV stabilized and is graffiti resistant which helps it maintain maximum durability outside. There are many other benefits of choosing HDPE plastic material for your outdoor personalized plaques.
Personalized Outdoor Plaques
An outdoor plaque is ideal for any location or event. They are available in a variety of colors and shapes and can be personalized with unique features. We can help you design a custom plaque to help you commemorate places, people, or events. Outdoor memorial plaques are perfect for historical buildings, park memorials, landmarks, donor recognition, and much more.
| Types of Plaques | HDPE Material Features |
| --- | --- |
| Garden Plaques | Fully Customizable |
| Memorial Plaques | 100% Waterproof |
| Tree Plaques | Will not rust or rot |
| Park & Trail Plaques | Will not delaminate |
| Wayfinding Plaques | Ideal for any climate |
| Military Seals | Easy to clean and maintain |
| Dedication Plaques | Splinter free |
| Quote Plaques | Contains recycled components |
| Statement Plaques | Nontoxic |
| Historical Markers | Long lifespan |
Our outdoor engraved plaques are created from the finest recycled materials, made in the USA, and will last a lifetime. Get in touch with a Bright Idea's consultant today for an estimate.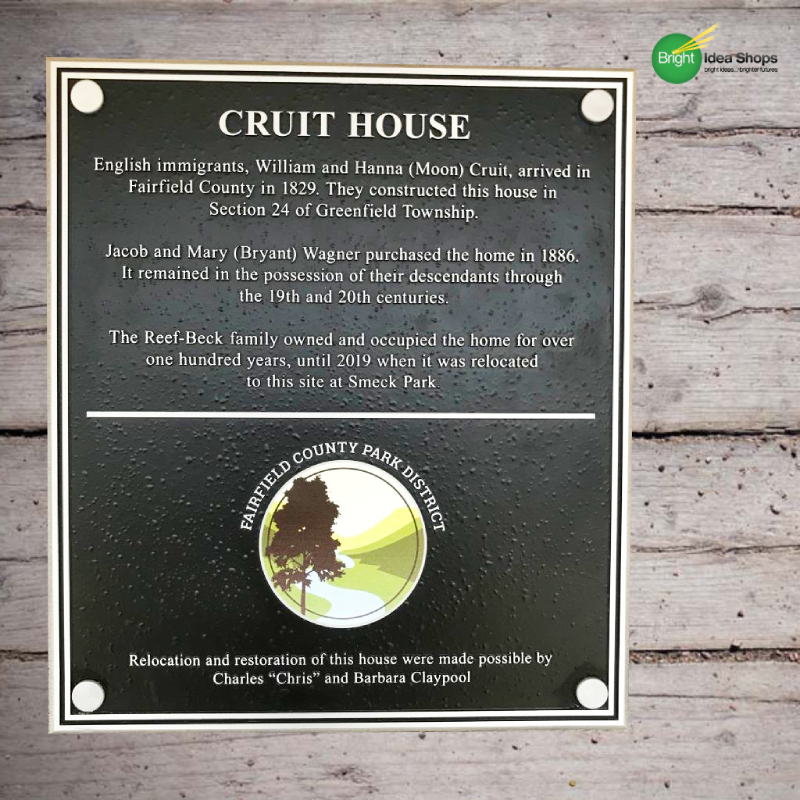 ---
Outdoor Plaques Related Articles