Custom Camping Signs and Campground Signage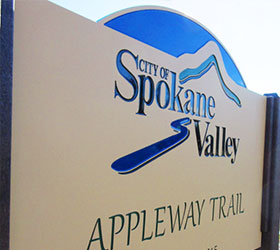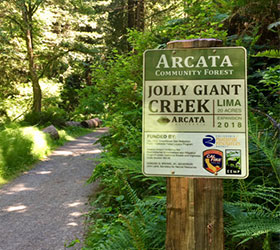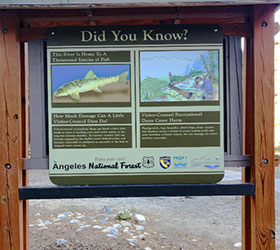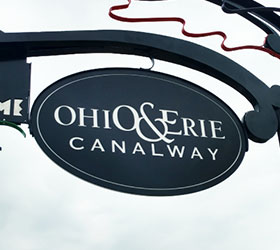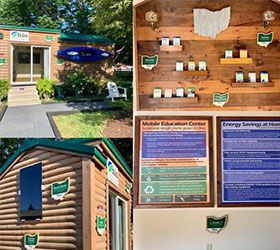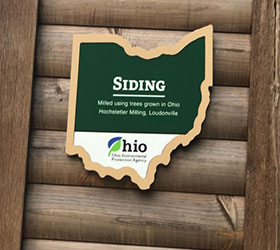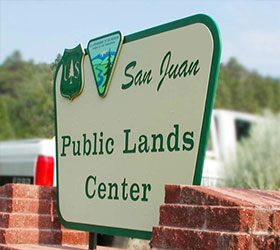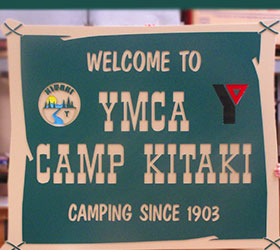 Custom Camping Signs
At Bright Idea Shops, we create environmentally friendly camping signs that are easy to care for and help you direct and instruct visitors, ensuring that everyone stays safe and enjoys themselves in the great outdoors. From general camp signage to trail markers and more, we have the camping sign for you. With over 30 years of experience, you can count on us for all your customized campsite signs.
Campground Signage Installation Options
Every campground sign installation is different, and the expert design staff at Bright Idea Shops are here to ensure every design and choice of material is correct for its site. The following HDPE signage information will help you determine the best options for design styles, color choices, and post-installation options.
Campground Signage Install & Mounting Options

Sign Dado Installation Instructions and Guidelines

Dados are important when assembling a sign between two posts. They are the medium used that will allow you to attach the sign to the posts. The dado is made by ripping a 3/4" deep by 3/4" wide groove down its entire length of a plastic lumber 2x4. The length is custom cut to your sign's height.

View Sign Installation Guidelines

Available HDPE Sign to HDPE Post Mounting Options

All signs and posts are customized to fit your project. For signs larger than 24" wide we recommend using 2 posts or a brace. For Signs with a span over 72" wide we recommend using a center post or brace.

View HDPE Post Mounting Options

Available HDPE Post Finish & Post Color Options

Bright Idea Shops HDPE sign posts are available in 14 color combinations and eight different post-top finish options. HDPE posts will not rust, rot, or delaminate. They are easy to clean, splinter free, and ideal for any climate. Choose HDPE plastic material for your next sign project.

View HDPE Post Finish Options

Benefits of Recycled Plastic Campsite Signs
At our family-owned shop, our skilled carpenters create the very best camping signs — they are high-quality, environmentally friendly and last a lifetime with no labor-intensive upkeep. Each campsite sign offers vibrant colors and high legibility to be both aesthetically pleasing and functional.
Built To Last
Bright Idea Shops camp signage is made with recycled plastic lumber manufactured right here in the USA. To ensure decades of worry-free use, we add high-quality UV stabilizers to our recycled plastic lumber to protect against weathering. These additives increase the lifespan of every campsite sign and make it resistant to color fading and chalking. Each camping sign is also constructed with high-end stainless fasteners to avoid ugly rust stains.
Earth Friendly
Your camping signs can be as green as the outdoors thanks to our environmentally sound manufacturing process. Our eco-friendly campsite signs are made from recycled plastic lumber that is sustainable and long-lasting. As an added green bonus, these custom camping signs are completely recyclable, unlike typical wood-plastic composite alternatives.
Maintenance-Free
Replace your carved wood sign that peels, splinters and requires frequent painting with an easy-care camping sign. Wooden products tend to need a lot of upkeep, while our campsite signs do not — and they'll last for years thanks to the quality weather-resistant materials we use. With less upkeep, they are a more practical and cost-effective alternative to a wood camping sign.
Our campsite signs are built to last with virtually no maintenance. Unlike traditional wood camping signs, our plastic camping signs won't rust or rot, and mold and dirt wash away with a hose — just give each camping sign a rinse every season to keep it looking as good as new. No painting required! Paint and ink won't stick to our durable camp signage — so even graffiti clean-up is easy.
Customizable
We specialize in custom artwork and designs so we can bring your fun camping sign ideas to life or match existing camp signage perfectly. We offer:
Unlimited fonts
The ability to match existing branding
19 UV stabilized colors plus additional combos created with epoxy and color-fill
Sandblasted wood signs
Digitally printed vinyl logos
Recycled plastic (HDPE) routed custom camping signs
High Pressure Laminate (HPL) full color campsite signs
Recycled plastic fiberglass reinforced posts
Modular frame systems
Laser-engraved plastic signs and vinyl logos
Because our camping signs don't fade, you don't have to worry about mismatched replacement signs. We can even make coordinating custom campsite permit holders, bird feeders, map boxes, bike racks and more.
Design Your Custom Camping Sign
Help your visitors learn about your park or campground, find their way and stay safe with our long-lasting camp signage. Bright Idea Shops offers the best camping signs and great prices. Our design team is ready to begin your project.
Start Your Camping Sign Order Today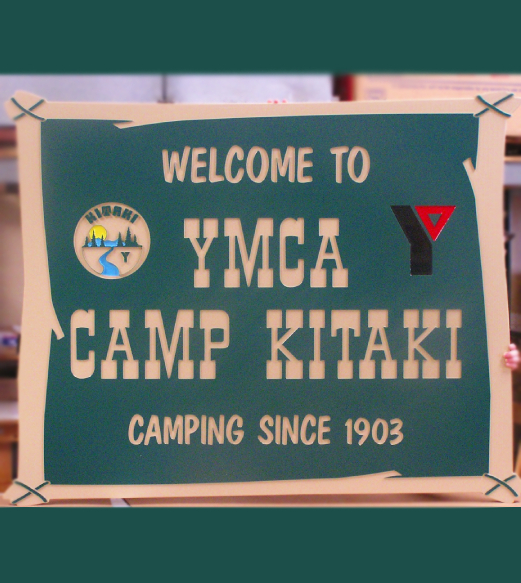 Related Products
Camping Signs & Signage Related Articles