Custom Outdoor Park Signs
At Bright Idea Shops we are experts and making products that will last a long time. Whether it's our Picnic Tables, Park Benches, Waste Receptacles or our Custom Routed HDPE Signs our goal is that over the product's life-span you are able to reprioritize the back-breaking maintenance efforts that typically go hand-in-hand with the maintenance of their wooden counterparts. After buying one of our maintenance-free products you will soon realize the financial and reduced labor benefits it offers.
 
Our sign products are perfect for Parks, Schools, Athletic Facilities, Churches, Golf Courses, Zoos, Cities, Camps and Trail Systems.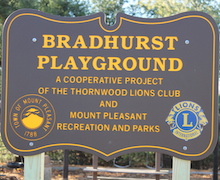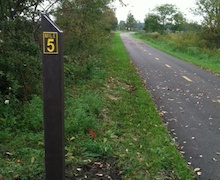 Capabilities
25 years of state-of-the-art CNC custom sign routing experience 
Custom artwork
A wide range of fonts to choose from
In-house design capabilities
Additional colors created with epoxy color fill inlays
Full color digitally printed vinyl logos on acrylic
Maintenance-free: No Rotting, No Splintering, No Painting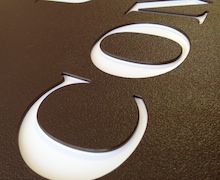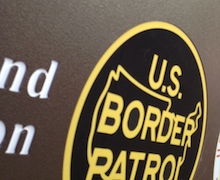 Featured Products
Routed Plastic Signs with 19 UV stabilized color combinations
Recycled Plastic Lumber Structural Grade Posts
Recycled Plastic Lumber Mounting System
One of a kind modular frame system
Custom and Standardized Aluminum Signs
Routed White Oak or Western Red Cedar Signs
Sand Blasted Wooden Signs